The Complete Guide to
Fishing in Door County
Enjoy Some of Wisconsin's Best Fishing Spots
Flanked on either side by Green Bay and Lake Michigan, the Door peninsula and Washington Island offer some of the best fishing in the country. Sturgeon Bay, recently named by Bassmasters as one of the world's best spots for bass fishing, is the hub of the angler community, but towns throughout the county have developed their fishing industries to make sure you land your best lunker.
Why Door County Fishing is So Good
Fishing is a hugely popular sport in Door County, and with 300 miles of shoreline, a Great Lake, inland lakes, and countless bays, harbors, coves, ports, and wetlands it's not hard to figure out why. This activity is a great way for people of all ages, backgrounds, and experience levels to get outdoors and appreciate the significance and abundance of our natural waterways as well as gain a valuable lifelong skill. Plus, fishing can offer a variety of experiences — from grand multi-day lake excursions to afternoons aboard a chartered fishing boat with the pros, or simply killing an hour or two at the marina. Here's what you need to know before getting out onto the water and enjoying a day casting lines and communing with nature.
Where to Go Fishing in Door County
While Sturgeon Bay may have been named the number one spot for bass fishing in the country, the rest of the county waters feature trout, salmon, whitefish, walleye, northern pike and perch.
Green Bay Fishing
The calmer waters of Green Bay will ensure a good harvest of brown trout and walleye in the spring and even more walleye in the fall. The Sturgeon Bay Canal and surrounding waters into Green Bay are where smallmouth bass are rampant.
Lake Michigan Fishing
Launching from the east side of the peninsula, you can expect to find huge, record-sized trout and salmon, including rainbow trout, chinook salmon, and brown trout as well as perch. Gills Rock has frequently been the site of chinook salmon stocking by the DNR, and the open season for lake trout is March 1–October 31.
Inland Lakes
At many of the county's inland lakes, you'll find panfish such as bluegill and perch. The calmer inland waters are some of the best fishing lakes in Wisconsin and allow anglers to fish from vessels as simple as kayaks. Located at the northern end of Newport State Park, Europe Lake is the state's easternmost lake and one of its most serene. Fishing here can yield panfish, smallmouth bass, northern pike and walleye. Kangaroo Lake in Baileys Harbor has panfish, largemouth bass, smallmouth bass, northern pike and walleye. Clark Lake is a popular fishing spot near Whitefish Dunes State Park, with panfish, smallmouth bass, northern pike, walleye, largemouth bass and trout.
Ice Fishing
In just the past few years, ice fishing in Door County has added to the winter appeal of the county. Whether you need a charter service to set you up out on the ice or want to launch your own boat onto the frozen water, this is your year-round fishing destination.
Leave No Trace: Fishing Basics
Know Before You GoGo
Safety comes first when you're on the water. Wear a life jacket when fishing on any water vessel. Use caution when baiting or removing hooks. Handle fish carefully, and if using a knife, be sure your blade is sharp and stored when not in use.
When ice fishing in winter months, be aware of changing weather and ice conditions. Avoid going onto the ice if it has melted away from the shore. This indicates melting is underway, and ice can shift position as wind direction changes.
Trash Your Trash
Inspect your fishing area for leftover trash before leaving. Pack out all monofilament fishing line, leftover live bait and bait cups. Monofilament fishing line, in particular, can be dangerous or potentially fatal for local wildlife who may swallow or become tangled in it..
Leave What You Find
After taking your boat out of the water and before storing it at a new location, be sure to clean, drain and dry your vessel. This will help stop the spread of damaging invasive species, such as Zebra Mussels or Eurasian Water-Milfoil, from being introduced into new bodies of water in Door County and beyond.
Fishing Licenses
Most bait shops and fishing charters sell fishing licenses, which are required for all Wisconsin residents and out-of-state visitors over the age of 16. Depending on resident status and the license duration, a fishing license can cost anywhere from $8 to $65. The state offers family licenses as well as multi-day licenses for anglers on a long weekend.
Fishing Charters, Guides, & Rentals
The county's robust fishing industry is complemented by professional-level charter services and boat rentals that operate throughout the year, offering a no-hassle way to fish the waters of Door County. Most companies provide a guide and all the gear required to catch, harvest, handle, process and package your catch,
Fishing the Waters of Door County
Watch: Fishing in Door County
Fishing from a picturesque dock, casting a line from a local charter boat or spending the day in a shanty over the frozen lake, Door County is a perfect location for the avid fisherman or fisherwoman.
More Water Videos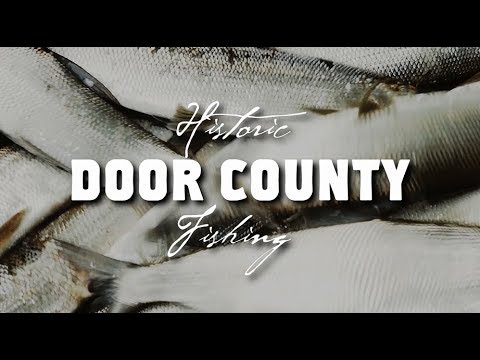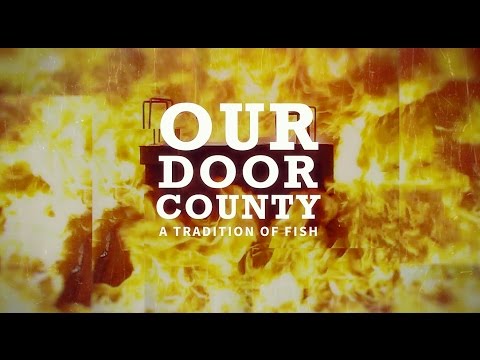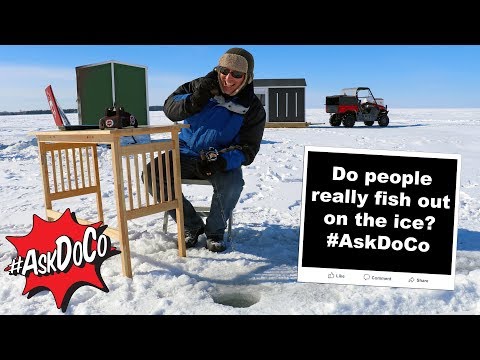 Newsletter
Sign up for the monthly newsletter to get trip ideas, event announcements, and special offers.
Destination Guide
Order your free copy of the Official Door County Destination Guide and start planning your trip.
Seasonal Highlights
No matter when you visit Door County, there will be plenty to see and do.