Boating, Paddling, & Sailing
in Door County
The Mood Above Board
Whether you're an angler, a sailor, a paddler, a canoeist, or a family looking to get its feet wet for the first time, Door County has a way to get you on the water. Nearly 300 miles of Door County shoreline, plus several public islands, mean the opportunities to get on the water are endless. Most of the county's waterfront towns and villages offer docks and marinas with public slips or places to rent a boat.
Motor & Wind-Powered Vessels
Power Boats & Pontoons
There are several boat rental providers that offer pontoons for big groups, speedboats for watersports, rafts for high-speed fun, pontoons for slow-moving adventures, and jet skis for those with the need for speed. Rental companies will provide all the training and gear needed for your day on the water.
Sailing & Sailboat Tours
The county offers everything from guided sailboat tours and private lessons to trips where you can captain your own vessel. Witness the county's 11 lighthouses from the water or relax and enjoy a famous Door County sunset.
Scenic Boat Tours
There's no better way to see the county and learn about its history and landscape than on a scenic boat tour. Take a few hours to explore the majestic bluffs, historic lighthouses, surrounding islands and more from the water.
Paddle-Powered Vessels
Kayaking & Canoeing
Spending an afternoon paddling on a lake or river is a must-try experience in Door County. If you have your own, find kayak launches here. If not, rent one locally or consider taking a kayaking tour of Cave Point, Mink River Estuary, the Niagara Escarpment, sunken shipwrecks, lighthouses, and various islands, bays, and harbors. Gear is included with rentals, and most kayak providers offer single and tandem options.
Stand Up Paddle Boarding
As stand up paddle-boarding gets more and more popular, Door County paddling businesses are answering the demand. Explore the area's waterways up close on a SUP tour or relax with some SUP yoga or other on-water activities.
Leave No Trace: Kayaking Basics
Stick to Trails
When launching and landing your boat or stopping for a break, do your best to use durable surfaces, such as areas where vegetation is absent, established boat launches, rock, sand, gravel, or dry grass. Shoreline vegetation is fragile and can be easily damaged by visitors and their boats. When traveling to and from the water, always stick to established trails and pathways.
Leave It as You Find It
Avoid introducing invasive plant and animal species by cleaning equipment between trips. Always wash, drain, and dry your kayak before putting it into a new body of water.
Keep Wildlife Wild
Kayaking is a great way to experience Door County's wildlife. Even on the water, be sure to keep your distance from wildlife and keep your noise levels down so that you can experience wildlife in their natural habitat. Avoid wildlife during sensitive times including mating, nesting, and spawning. Do your research and be aware of when and where wildlife might be during these times.
Dig into Maritime History
If you love the lore of the lakes, you'll love the Door County Maritime Museum in Gills Rock and Sturgeon Bay. The flagship location in Sturgeon Bay offers a treasure trove of artifacts, stories, videos, and interactive displays. Learn about the county's vital role building Naval vessels in World War II and dig into the history of local lighthouses.
Local Bodies of Water
Want to pass for a local? Call the surrounding waters by their rightful names. To the west is Green Bay, usually referred to as "the bay." To the east is Lake Michigan or "the lake." You can also earn bonus points around here by knowing your inland lakes and other waterways.
Boating, Sailing, & Paddling Providers
Door County Gift Certificates
Use for lodging, restaurants, shopping, attractions, performances, groceries, tours, and more!
View Participating Members
Lake Living in the Door
Curious what it's like to speed across Lake Michigan or paddle down a peaceful Door County creek?
More On the Water Videos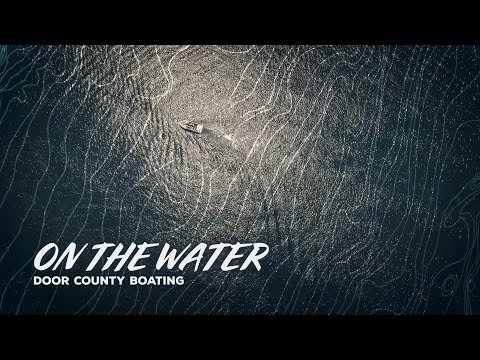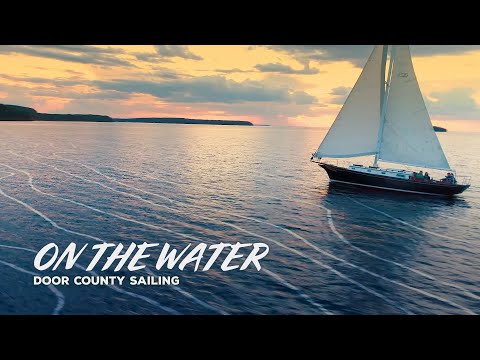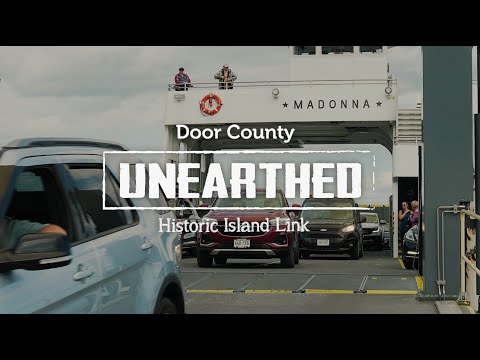 Trip Planner
Explore local businesses, activities, and events and add them to your custom trip itinerary.
Local Itineraries
Our handcrafted itineraries are designed to keep adventurers, historians, and sports enthusiasts busy.
Newsletter
Sign up for the monthly newsletter to get trip ideas, event announcements, and special offers.