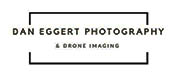 Dan Eggert Photography and Drone Imaging
PO BOX 42
Egg Harbor, WI 54209
Photography & Videography, Photographers
Summary
Unique, intimate, small, non-traditional, or just looking for someone to capture your wedding day memories in photos and not create them? Dan Eggert's background is in photojournalism with 20 years experience in Door County and his goal is to capture the memories of your day, not create them (that's your job!) The "Fly on the Wall" approach is his style. Dan captures the candid moments of your day for you to look back and remember them by.
We Accept Door County Gift Certificates
Use for lodging, restaurants, shopping, attractions, performances, groceries, tours, and more!
View All Participating Members