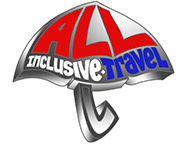 All Inclusive Travel of Door County
41 N 3rd Ave
Sturgeon Bay, WI 54235
Transportation, Travel Agent, Group & Event Services, Community & Visitor Services
Summary
Full-service travel agency, ready to assist with all your travel complexities - whether that means booking an entire trip from your house to the final destination (and back), or maybe your employer is sending you on a business trip and you're looking for something to supplement your downtime while you're there. Whatever it may be, we're here for you!
Winter Hours
Open year round.
We Accept Door County Gift Certificates
Use for lodging, restaurants, shopping, attractions, performances, groceries, tours, and more!
View All Participating Members