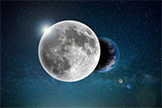 OtherWorlds Books & More
41 N 3rd Ave
Sturgeon Bay, WI 54235
Books, Antiques, Food & Drink, Fine Art/Fine Craft, Gifts, Hobby/Craft, Jewelry, Music, Open in Winter - Shopping
Summary
OtherWorlds Books and More is more than just a bookstore. The 2000 sq foot shop is filled with new, used, and vintage books, puzzles, games, model trains, and much more. Over 50 local and regional authors and artists products are featured. We carry over 250 titles of magazines, are a certified game store, and the only comic book store in Door County with comics going back 70 years. Open seven days a week with open game nights on Monday, Wednesday, and Friday from 5-8pm, Magic the Gathering on Friday nights, and Warhammer every other Saturday from 12-5. Special orders, shipping, and curbside pickup are some of the services offered. We are located in Park Place Mall on historic Third Avenue in Sturgeon Bay.
We Accept Door County Gift Certificates
Use for lodging, restaurants, shopping, attractions, performances, groceries, tours, and more!
View All Participating Members