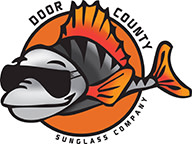 Door County Sunglass Company
7769 Hwy 42
Egg Harbor, WI 54209
Apparel, Boutique, Gifts, Open in Winter - Shopping
Summary
Established in 2013, the Door County Sunglass Company is located at 7769 Hwy 42 in Egg Harbor, across from Main Street Market. The Door County Sunglass Company is 100% locally owned and operated, and is an associate of Peninsula Vision Care in Sturgeon Bay. We offer today's top sunglass brands combined with superior service and expertise! We carry more than just sunglasses at the Door County Sunglass Company… We have amazing hammocks from ENO, the Hammock Hut, and the Algoma Net Company. Be sure to check out our awesome selection of hats, sun-readers, apparel, backpacks, biking gear, and more! We appreciate your support of our local business.
We Accept Door County Gift Certificates
Use for lodging, restaurants, shopping, attractions, performances, groceries, tours, and more!
View All Participating Members