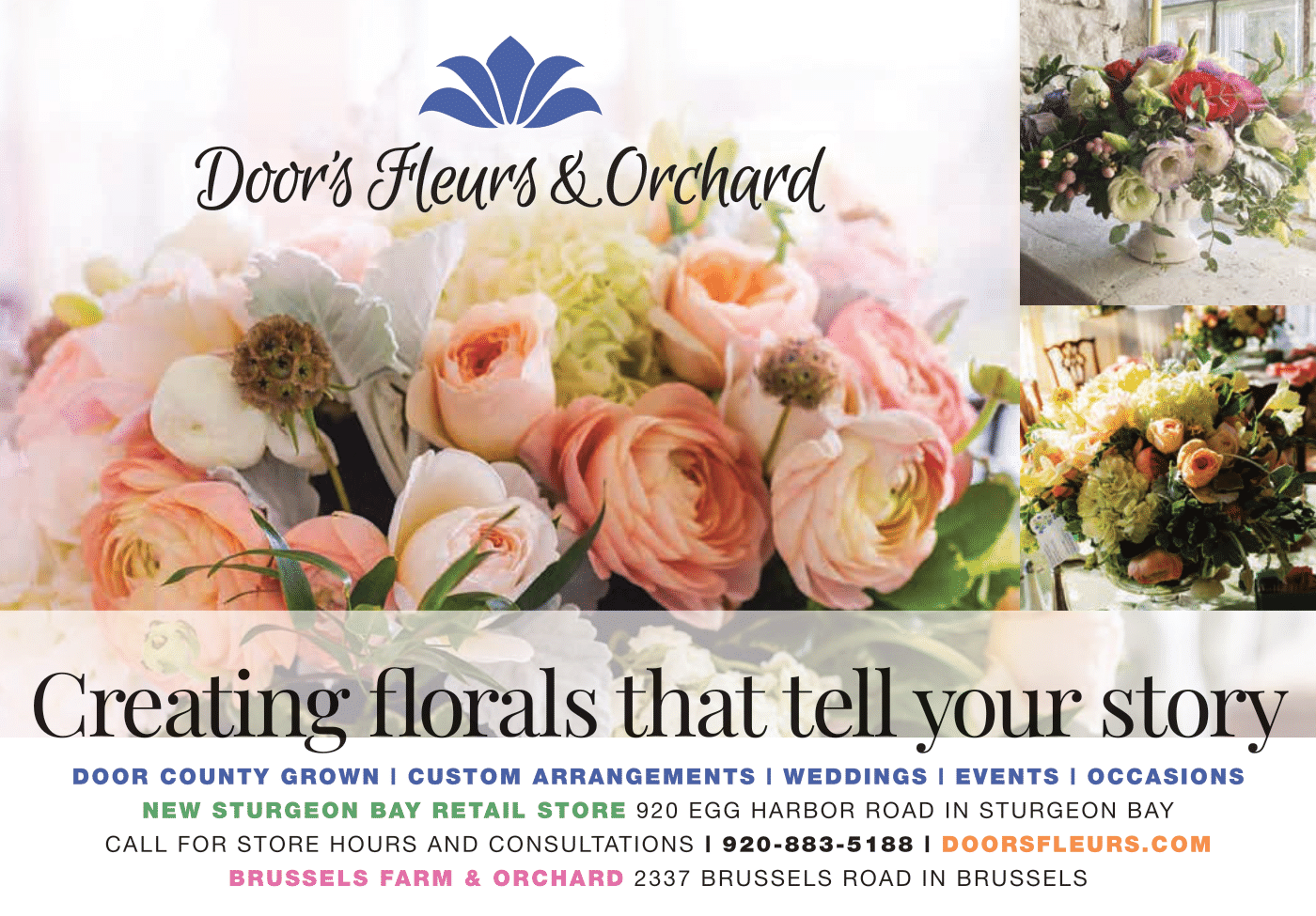 Doors Fleurs
920 Egg Harbor Rd
Sturgeon Bay, WI 54235
Community & Visitor Services, Florist
Summary
Our farm fresh flowers are locally grown by horticulturists and trained staff. Our floral are more colorful, fresh, and fragrant than flowers shipped from thousands of miles away, its local and as green as it gets. Door County flowers are only available during the growing season of Door County while we have traditional stock available found in stores and floral shops year round. Natural formal and informal bouquets or made to order arrangements, from rustic chic, classic to couture. Estate weddings, special events, occasions and Custom Arrangements. We still hand write our message cards for the personal touch. Since its inception in 2013, Doors Fleurs has developed a reputation of creating innovative natural floral designs. The gifted staff not only crafts noteworthy floral arrangements, but also decorates private homes for holiday and special events. Doors Fleurs orchestrates the design and execution of countless weddings, society and corporate events, charities, and dinner parties. Shop hours are 8am to 2pm and Farm hours varies depending on season. Send flowers today, its food for the soul.
Hours/Availability
M-F 8 am- 2pm
Winter Hours
Tu-F 8am-1pm or by appt. Sa 9am-12pm.
We Accept Door County Gift Certificates
Use for lodging, restaurants, shopping, attractions, performances, groceries, tours, and more!
View All Participating Members