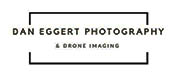 Dan Eggert Photography and Drone Imaging
PO BOX 42
Egg Harbor, WI 54209
Photo & Video Services, Group & Event Services, Photographic Services, Photography, Photography - Aerial, Wedding Services
Summary
Dan Eggert has over 20 years of experience shooting in Door County with a heavy background in photojournalism with formerly working with the Peninsula Pulse and Door County Living for 14 years. He is also a FAA licensed Commercial Drone Pilot to get those unique and awe inspiring aerial views, inspections, and mapping of your properties or assets. Events, Real Estate, Airbnb and rental Properties, Commercial, and Lifestyle, are some of his skills in photography. Landscape, Nature, and the dark Night Skies of Door County, are his love and often the subjects of his Fine Art you can find on display around the county.
We Accept Door County Gift Certificates
Use for lodging, restaurants, shopping, attractions, performances, groceries, tours, and more!
View All Participating Members