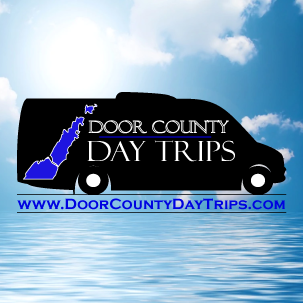 Door County Day Trips
Sturgeon Bay
207 South 4th Avenue
Sturgeon Bay, WI 54235
Tours, Guided Tours, Group Activities
Summary
A luxury day trip service offering a personal small group sightseeing and wine tasting tour of Door County with stops at popular farm and fish markets, the best scenic locations, and popular wineries. Our vehicle is a late model luxury van with lots of room and full size comfortable plush leather seats. We also pick you up from your hotel or BnB so you can truly relax and enjoy your day. We also offer a late evening bar tour hitting the most popular late night establishments in Door County. Without the worry of finding a rideshare at midnight or figuring out how you're going to get home after you've had a little too much fun, we offer pick-up and drop-off from, and back to your hotel or b&b. Finally, having a girls weekend getaway, desire a private wine tour, or do you have a wedding party to entertain, we offer private tours that are completely bookable online without quotes or phone calls. We are your easy button for luxury small group transportation while visiting Door County.
More Information

PRIVATE TOURS & TRANSPORTATION

Want a private day or night trip or just want luxury transportation for your group of 10 or less while visiting Door County. It is our goal to offer easy, no-call-no-quote, online booking for all of our transportation services.

All private tours are presumed to be for the Door County Area only unless previously arranged. Private trip itineraries are largely determined by the group but our guides are happy to make suggestions or follow our normal routes. Your Choice!

You can book a private trip with us entirely online for the day, the night, or both. All without waiting for a quote or making or receiving even one phone call, email, or text. Up front, no waiting pricing and reservations. Just book and we'll pick you up.

If, however, you have something out of the ordinary in mind, or you want special pricing considerations, then yes, you will have to visit our Contact page to tell us what you have on your mind.

Thanks for visiting! Please see our website for availability, pricing, and to book your trip, Day or Night!