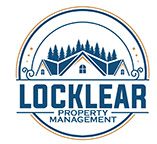 Stone Ridge Baileys Harbor
7615 Stone Ridge Ln
Baileys Harbor, WI 54202
Resort/Condo
Summary
Baileys Harbor, Wisconsin is a charming town located on the shores of Lake Michigan. It is known for its stunning natural beauty, friendly locals, and wide range of outdoor activities. One of the best ways to experience Baileys Harbor is by renting a short-term rental, and there is no better option than the new 2 bedroom 2 bathroom condo near Kangaroo Lake. This beautiful condo is located just minutes away from downtown Baileys Harbor and is surrounded by picturesque scenery. The condo is fully furnished and equipped with all the amenities you could need during your stay. The two bedrooms feature comfortable beds and plenty of storage space, while the two bathrooms are modern and well-appointed. One of the best things about this condo is its location near Kangaroo Lake. Kangaroo Lake is a popular destination for fishing, kayaking, and swimming. It is also home to a variety of wildlife, including eagles, otters, and deer. You can spend your days exploring the lake or simply relaxing on the shore, taking in the stunning views.
Winter Hours
Open in Winter.
Amenities

2 Bedroom
Air Conditioning
Bed Linens furnished
Children Welcome
Deck
Dishwasher
Full Kitchen
Hair Dryer
High Speed Internet
Microwave
Non Smoking
Open Year Round
Private Baths
Television
Wireless Internet
More Information

When you're not enjoying the lake, there are plenty of other things to do in Baileys Harbor. You can visit local wineries, go on a fishing charter, or hike through the beautiful forests and parks in the area. There are also plenty of restaurants and shops in downtown Baileys Harbor, so you'll never run out of things to do. Overall, the new 2 bedroom 2 bathroom condo near Kangaroo Lake in Baileys Harbor is an excellent choice for anyone looking for a short-term rental in this beautiful area of Wisconsin. With its convenient location, modern amenities, and stunning surroundings, it is sure to provide you with a comfortable and memorable stay. So why wait? Book your stay today and start exploring all that Baileys Harbor has to offer!