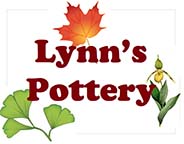 Lynn's Pottery
12030 Garrett Bay Rd
Ellison Bay, WI 54210
Galleries, Artist's Studio, Ceramics/Pottery Studio
Summary
Lynn LaLuzerne has been creating pottery for over 45 years. In 2015 she opened her studio and gallery in Ellison Bay. Featuring free form and wheel thrown functional pottery, hand decorated and glazed with an eclectic color palette. Lynn's Pottery is housed in a unique century old building.
Hours/Availability
Tuesday-Sunday 10am-4pm
Winter Hours
Wednesday-Sunday 10-4.
We Accept Door County Gift Certificates
Use for lodging, restaurants, shopping, attractions, performances, groceries, tours, and more!
View All Participating Members