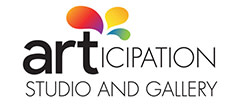 ARTicipation Studio & Gallery
10 E Oak St
Sturgeon Bay, WI 54235
Artist's Studio, Arts/Crafts, Exhibits, Galleries, Make Your Own Art, Schools, Family Friendly
Summary
The working studio of Claudia Scimeca, ARTicipation Studio & Gallery offers an inspirational and imaginative space to experience creative energy. The gallery features some of the Midwest's most talented artists, as well as "Creative Art Workshops" on most Saturdays and events that you don't want to miss. Located in downtown Sturgeon Bay, WI. at the corner of Oak St. and Madison Ave.
Winter Hours
Open year round.
We Accept Door County Gift Certificates
Use for lodging, restaurants, shopping, attractions, performances, groceries, tours, and more!
View All Participating Members